Page 15 - SENV2122 Bind-HLink final
P. 15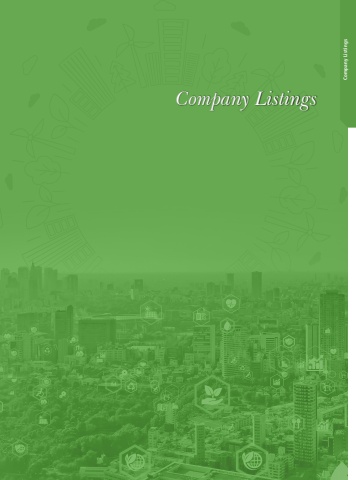 SINGAPORE ENVIRONMENTAL INDUSTRY DIRECTORY 2021/2022
Adopting clean energy solutions
Solar deployment
On the front of clean energy solutions, solar energy remains the most economically viable renewable energy source for Singapore given that there are limited renewable energy options from geothermal, wind and hydropower. With an average annual solar irradiance of 1,580 kWh/m2/year and about 50 percent more solar radiation than temperate countries, solar photovoltaic (PV) generation has the greatest potential for wider deployment in Singapore.
In the first quarter of 2020, Singapore achieved its 2020 solar deployment target of 350 megawatt-peak (MWp), equivalent to powering about 60,000 households for a year. Looking ahead, Singapore is now setting its sights on harnessing at least 2 gigawatt-peak (GWp) of solar deployment by 2030, which is sufficient to power about 350,000 households for a year.
By 2040, all vehicles are expected to be run on cleaner energy, whilst internal combustion engine vehicles will be phased out by then.
Floating PV systems
With limited land spaces for solar deployment, Singapore has explored alternative spaces such as water bodies. The feasibility of deploying floating PV systems on reservoirs was tested some five years ago on Tengeh Reservoir by Singapore's National Water Agency, the Public Utilities Board (PUB) and the Economic Development Board (EDB), and it was found that floating solar PV systems performed 5 to 15 percent better than conventional rooftop solar systems. This provided support to PUB's plans to deploy large-scale floating solar PV systems on reservoirs to reduce their carbon footprint and mitigate climate change. In August 2020, PUB and Sembcorp started constructing floating solar PV system on Tengeh Reservoir. When completed, the energy generated will power all of PUB's local water treatment plants, offsetting their annual energy needs by 7 percent.
Marine Floating
PV solutions
Exploring another frontier beyond in-land water bodies, near-shore and offshore floating PV systems are being considered. Moving floating PV into the sea represents the next big step forward for floating PV system, and this opens up many new opportunities for land-scarce Singapore to generate clean solar power at scale.
At the 4th International Floating Solar Symposium 2020, Solar Energy Institute of Singapore (SERIS) announced a collaboration with Fred. Olsen Renewables (FOR) to develop unique competence in offshore and near-shore floating PV systems in marine / salt-water conditions. The partnership aims to compare various marine floating PV solutions for different climatic conditions. Subsequently to be expanded to include additional partners, the collaboration will ally with floating PV technology providers that want to test and qualify their technology for use in marine conditions. This will speed up the emergence of new technologies in the areas of near-shore and offshore floating PV systems in Singapore. Fred. Olsen companies, which are based out of Norway, have more than 170 years of global experience in shipping, offshore construction, offshore energy production, and renewable power production.
Ramp up solar capacity
To further fuel the nation's R&D eco-system, the entry of Maxeon Solar Technologies into Singapore was much welcomed at the end of 2019. The leader in solar innovation with access to over 900 patents and two best-in- class differentiated panels, chose Singapore to establish their global head office and R&D centre to develop the next-generation solar panel technologies.
Maxeon shared plans to grow their solar panel production capacity from about 1.5 gigawatts in 2019 to between 5 and 5.5 gigawatts by 2021 or 2022. This will support Singapore's ambition to ramp up installed solar capacity of 2 gigawatt by 2030.
  11
  Solar power solution
In early 2020, in the wake of
the COVID-19 pandemic, when Community Care and Community Recovery Facilities had to be built
to house recovering patients, 660 REC Alpha Series solar panels were installed at the recovery facility at Changi Exhibition Centre. To quickly set up a facility where there were no power lines, REC provided a solar power solution that changed the situation significantly for the better. The solar panels not only reduced carbon emissions, fumes and noise created by mobile diesel generators, but also produced about 20 percent of the facilities' projected energy needs, which contributed towards
a better recovery environment for patients.